If You Can Draw It, We Can Make It
Lancs Industries manufactures custom radiation shielding products as well as chemical and bio-shielding protection using a flexible design and a manufacturing process that is always responsive to customer needs.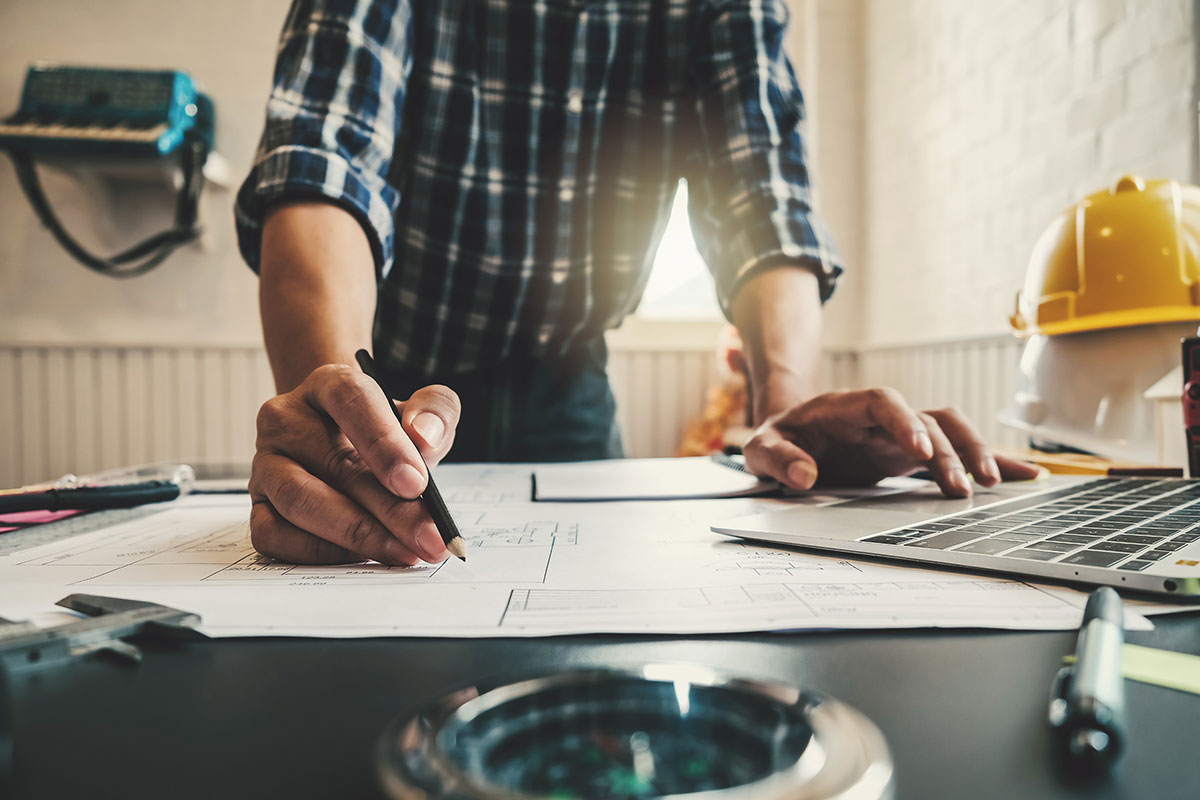 Full Design Customization
Material selection, functional design and dimensions can all be uniquely specified. Lancs will build to order. In all cases, we work tirelessly to meet the demanding schedules of our customers to deliver on time, when needed. Many projects and maintenance operations present situations in which custom designed containments would reduce the complexity of work. The potential applications are unlimited, and rely only on your design creativity.
Lancs Industries excels at fabricating customized containment products with one-of-a-kind configurations and unique dimensions. We collaborate with you to determine the best design, shape, and custom features for your project and help you choose from the following options:
Material: Plastic film vs. laminate vinyl sheet vs. woven fabric
Performance: Flexibility vs. durability
Finish: Transparent / vision, translucent / light, opaque / security
Formulation: Fire retardant, incinerable, launderable
Support: Tie-offs, grommets, drum ports, inflatable
Features: Drawcord w/lock, bungee cord for ends, velcro straps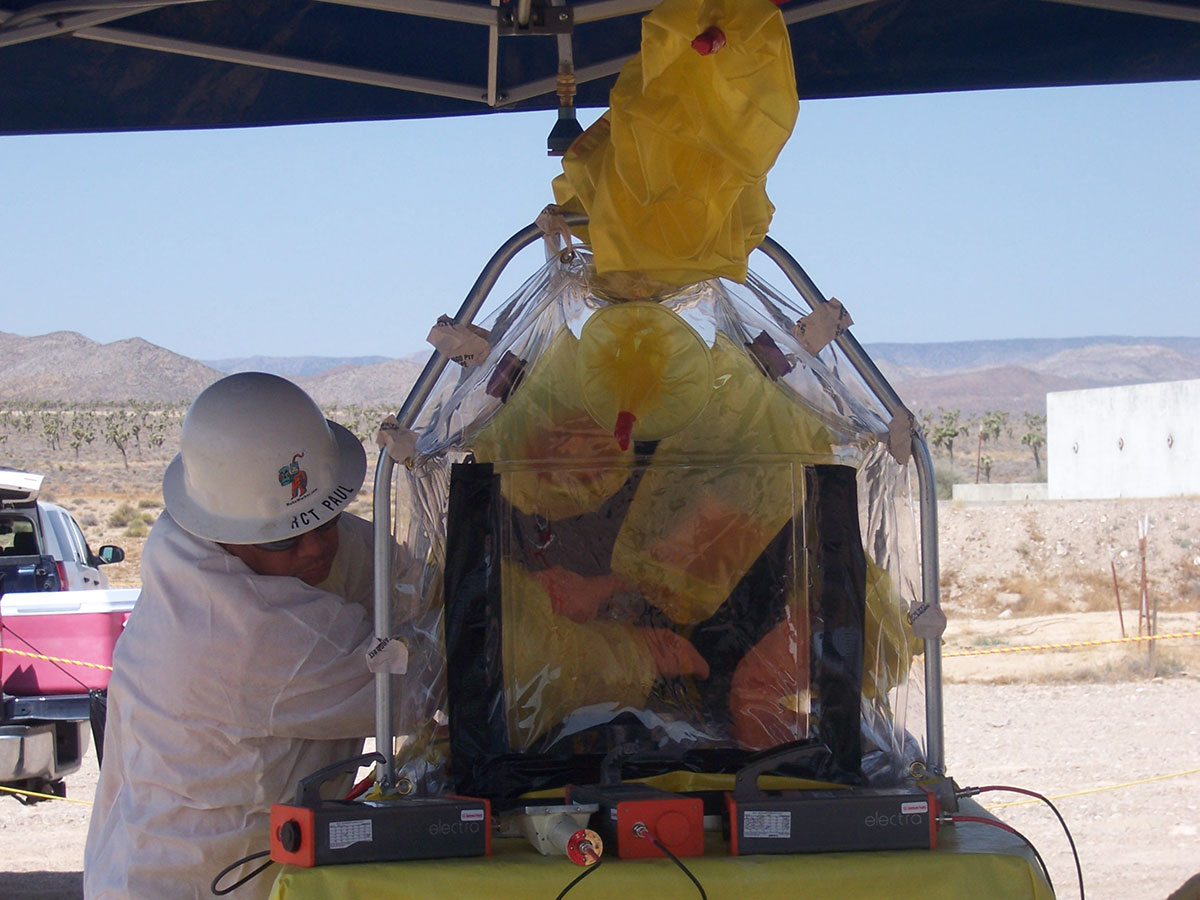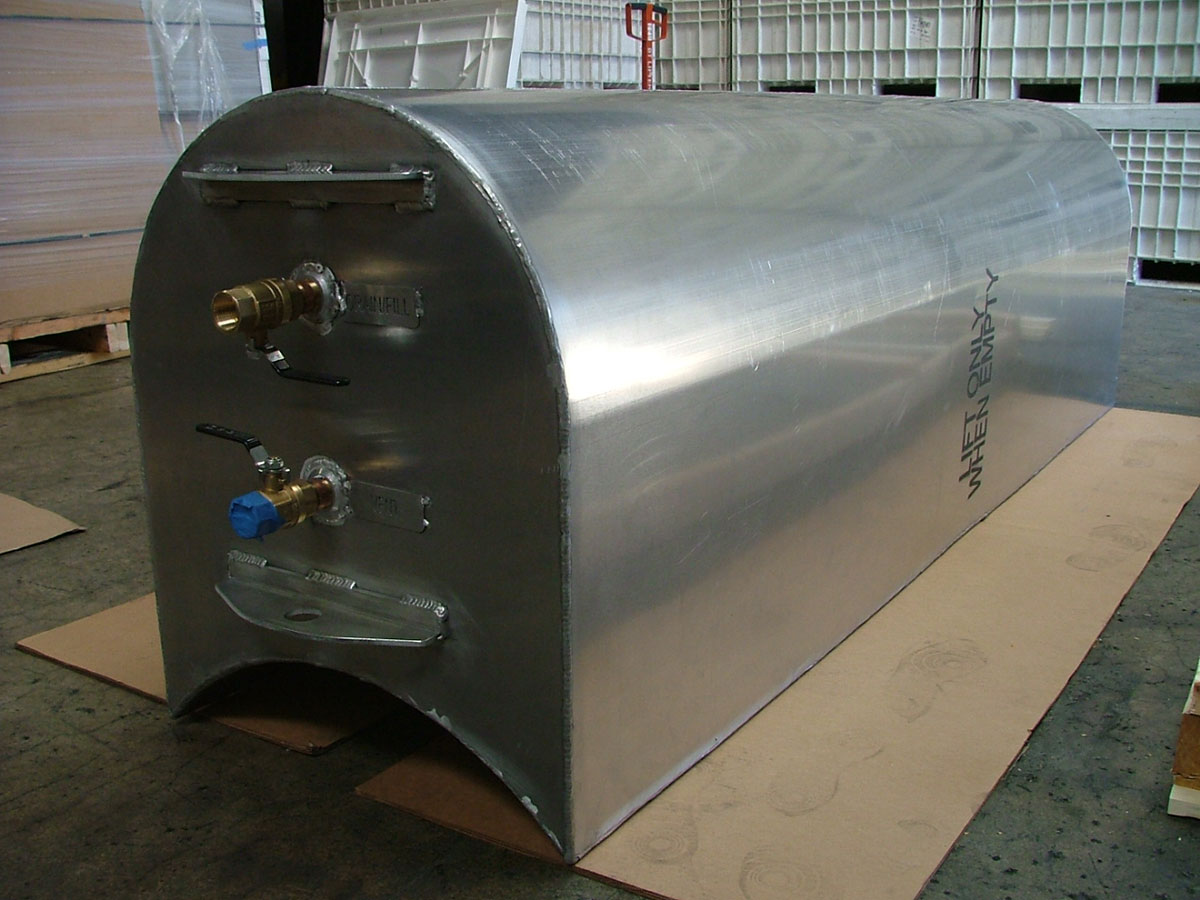 In addition to manufacturing soft-sided containments and covers, Lancs can fabricate items requiring metal work. We design, machine, and assemble components made from carbon or stainless steel, aluminum, and lead.
Water Shield Tanks to provide radiation protection
Isolation Booths for radiation surveys with semi-permanent equipment
Storage Racks and Bins to secure large components or material
Ventilation Carts to house HEPA filters and air supply equipment
Transfer Ports for handling items between containments with sleeving
Lancs manufactured a customized containment control enclosure for the Brookhaven Graphite Research Reactor at the Brookhaven National Laboratory.The entire excavating system, support crane, waste load-out system, reactor roof and the entire north side of the reactor is housed in this contamination control enclosure. The support frame for this tent had to be designed to support the massive walls of this containment under a negative air pressure. Airlocks on the each end of the north side waste load-out area enable waste crates, tooling and personnel to enter the area and leave while negative pressure is maintained in the containment and support the radiological controls necessary when handling contaminated material.
Sandia National Laboratories has developed the world's largest electromagnetic pulse generator to pursue research in nuclear fusion. The lab performs experiments on unique substances using this revolutionary "Z Machine." Lancs was asked to design a complex set of containments in support of this important national research program. These Lancs containments protected the Z Machine components from radioactive contamination while allowing the experiments to proceed without interference. See a simulation of the Lancs Z-Machine Containment operations here. (Lancs manufactured all of the components in yellow in the diagrams.)
Let's collaborate to determine the best design, shape, and custom features for
your project.